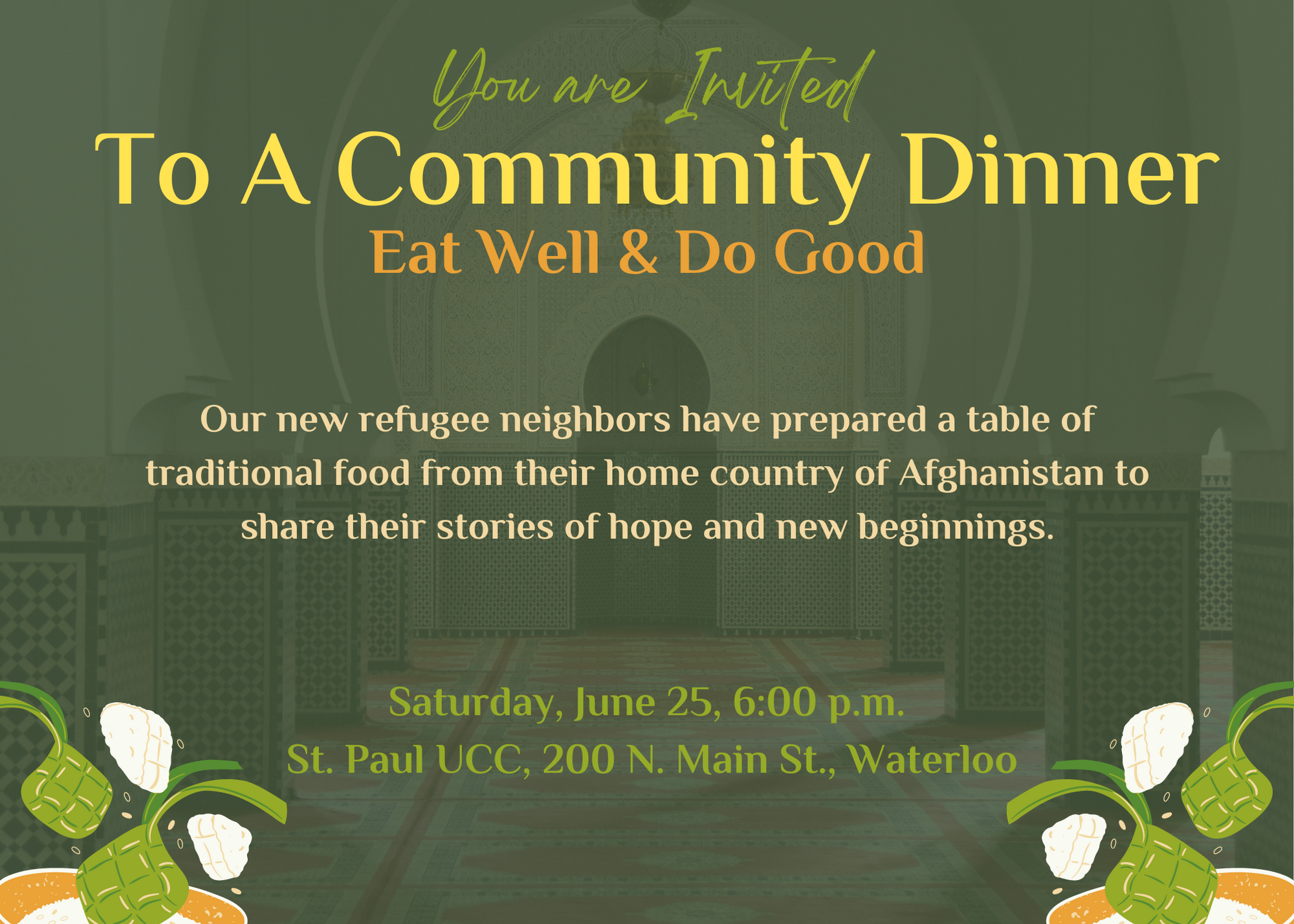 Supper Club supporting local refugees
The community is invited to a dinner prepared by our new refugee neighbors featuring traditional food from their home country of Afghanistan. At the dinner, we will hear their stories of hope and new beginnings.
Saturday, June 25, at 6:00 p.m. at St. Paul UCC, 200 N. Main St., Waterloo
Your dinner ticket of $30 supports the chefs' new catering businesses.  Tickets may be purchased through the below link only, which will close 7 days before the event, on June 18.
For more about the delicious menu, please visit: https://welcomeneighborstl.org/supper-clubs/menus/
We hope you will join this opportunity to eat well and do good.
For more about the event, the sponsoring organization and to purchase your ticket, please visit:
https://welcomeneighborstl.org/events/dinner-at-st-paul-united-church-of-christ-june25/?fbclid=IwAR09vaeip820o2TnLDwV0bOF1RO49kbUaYwVJhffbvIq4tqCuJerBN7UXxY