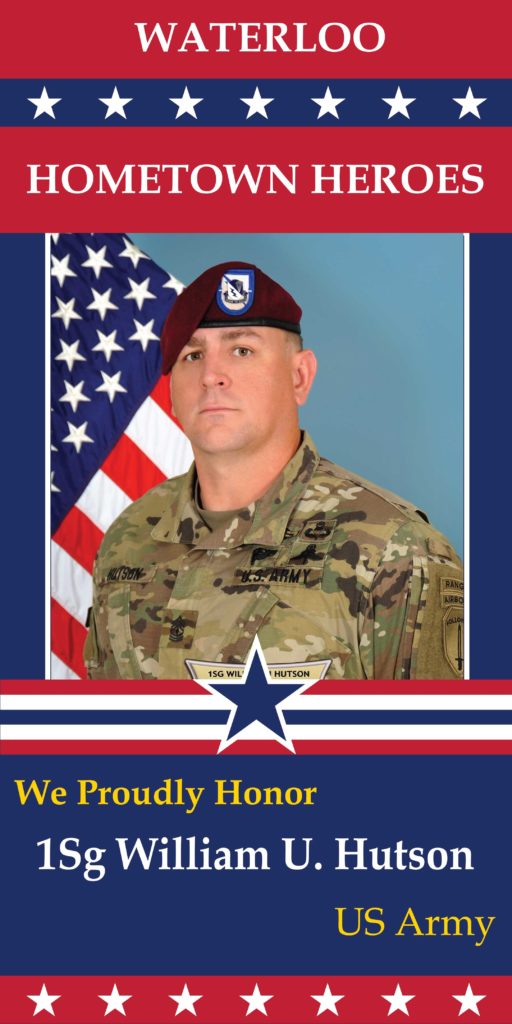 The Hometown Hero Banner Program honors past and present members of the Armed Forces by featuring veterans on banners displayed in Waterloo.
This program was established for the community to honor fallen service members, veterans, and active-duty service members of the US Armed Forces. We take pride in recognizing and celebrating their dedication to our country.
The banners will be on display along Country Club & Rogers Street, Veterans Drive and Lakeview Drive.
Banners can be purchased by veterans or their families and will feature the service member's name, rank, photo and branch of service. The applicant or the service member must be a Waterloo resident, or an active member of the local VFW or American Legion.
The banners are 30"x60" double sided with UV protection. The cost of each banner is $100.00, which includes banner production, installation and removal. Banners will be displayed for 2 years, after which they will be returned to the applicant. Applications will be reviewed on a first-come, first-served basis.
For questions, please contact Community Relations Coordinator Sarah Deutch at sdeutch@waterloo.il.us or 618-939-8600 ext. 211.
The deadline for the 2022-2023 Hometown Heroes Banner Program was March 31, 2022.