Utility bills are distributed each month, billing for usage of the previous month.
Ways to Pay Your Utility Bill:
Payment may be made at City Hall during normal business hours. There is also a 24-hour drive-thru, drop off box located in the parking lot at City Hall, or a drop-off box at the entrance of City Hall.
Payment may be made by direct debit (ACH) from your checking or savings account. This will allow your utility bill to be paid automatically each and every month. You will continue to receive a utility bill so you will always know how much your account will be debited. Your account will be debited on or around the 5th of the month payment is due.
Payment may be made by credit card via the internet. The City of Waterloo has partnered with the office of the Illinois State Treasurer. E-Pay will allow you to make your utility payment over the internet with cardholders of Visa, MasterCard, American Express and Discover card brands. A transaction, or user fee, is added to the payment amount for the convenience of the internet service. The state and local governments who use this program do not receive any revenue from the convenience fee.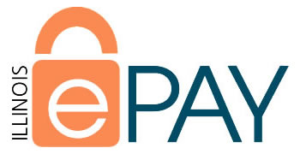 Send your payment directly to City Hall at the address listed below:
City of Waterloo
100 West Fourth St.
Waterloo, IL 62298
Budget billing is available for all qualifying customers. To qualify, customer must have made timely payments for the previous twelve months. Budget billing is based on the previous years utility usage and estimated applicable rates. Budget payment amount is due on or before the 5th of every month with an annual settle-up review.