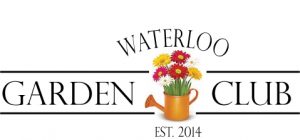 The Waterloo Garden Club, formed in 2014, brings together people interested in gardening and landscaping. Each year they host educational events for the public, gather monthly for membership meetings and work on community projects. The Waterloo Garden Club members also have the honor of judging and overseeing the City of Waterloo and Waterloo Chamber of Commerce annual "Yard of Distinction" contest.
Together, the City of Waterloo, Waterloo Garden Club and the Waterloo Chamber of Commerce host the annual Yard of Distinction Contest. This contest has been designed to honor the citizens of Waterloo who work so hard to beautify their yard. Their dedication and pride in making their yards beautiful help make Waterloo a more appealing place to live.
The Contest is open to any residence or apartment in the City of Waterloo. You may enter your own yard or nominate a neighbor. Judging will be done by the Waterloo Garden Club.