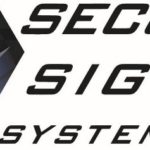 As we continue our transition to the new AMI metering system for water, a Second Sight Systems representative may be contacting you if your meter has not yet been replaced. They may need access inside your home to complete the installation. Rest assured, guidelines have been established for all of the field employees to follow the CDC's social distancing protocols related to COVID-19.
For those that still need a new meter - you will receive a postcard in the mail in the near future. Please, please, please....when you receive this notice, call Second Sight right away to schedule an appointment with them to have your meter replaced. You can reach them by phone at 618-368-2600 or by email at meters@sssrf.com. Thank you in advance!
This new technology will positively impact both the environment and our ability to accurately and efficiently serve your water needs.
FOR MORE INFORMATION
618-939-8600  ext. 216