Special Census
Our community has grown since the 2010 census. In order to receive our fair share of population based tax revenues, we must document our population increase with a certified count. Therefore, the U.S. Census Bureau will be conducting a Partial Special Census in Waterloo in the upcoming months. This census will focus on neighborhoods that have experienced the most growth since 2010. If your neighborhood is among those being counted, it is very important that you participate. Your participation will help Waterloo receive increased, population based, funding so we can provide important services you depend on every day.

Map of Neighborhoods Being Counted
618-939-8600 ext. 209
Santa Hut

Santa's Hut (by the bandstand on the corner of Main and Third Streets) will be open between Noon and 4pm on November 26 & 27, December 3, 4, 10, 11, 17 & 18.
Santa Float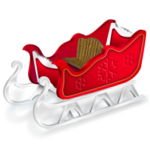 The Santa float is back again this year! Thank you to the Waterloo German Band for again allowing this Waterloo tradition to continue!

2016 Santa Float Schedule