Employment Opportunity
Applications are currently being accepted for Office Assistant – Clerk.
This person will perform a variety of duties within the business office and be the first contact with the public. Qualifications include: an excellent working knowledge of Microsoft Word, Excel and Access; excellent communication skills; the ability to multi-task; and the ability to be professional, courteous and maintain a high level of confidentiality. Applicant will be required to work some Saturday hours. Starting wage is $15.68 per hour plus benefits. Residency requirements apply.
Send resume to City of Waterloo, Attn: Office Assistant-Clerk, 100 W. Fourth St., Waterloo, IL 62298 or email resume to skennedy@waterloo.il.us. Emailed resumes will receive confirmation of receipt within two business days. Submission deadline is May 5, 2017.
GLOW Community Yard Sale
GLOW is hosting the Community Yard Sale on Saturday, June 3rd from 7am – 2pm. Only $5 to register and have your location placed on a map that is distributed to shoppers!
Home Alone Program

The City of Waterloo is again sponsoring a Home Alone Child Safety Program at City Hall on May 13th from 9 a.m. – 11:45 a.m. The Waterloo Fire Department, Waterloo Police Department, Monroe County EMA and Monroe County EMS will teach the children what to do in various situations – especially if they are home alone. This program is recommended for children ages 7-13, but all are welcome.
RSVP with the child's name and age:

sdeutch@waterloo.il.us
618-939-8600 ext. 211
Distracted Driving Awareness Week
Distracted drivers pose a deadly risk to everyone on the road. The Waterloo Police Department is participating in the first ever Illinois Distracted Driving Awareness Week, April 24-28, to help bring awareness to this problem that affects all of us. Please take a moment to read these valuable resources.

10 Tips for Managing Driver Distractions

Distracted Driving is Dangerous Driving

Distracted Driving Brochure
Excess Flow Valve Notification
The Pipeline and Hazardous Materials Safety Administrations has issued a new regulation that requires the City of Waterloo to offer an Excess Flow Valve (EFV) to its customers. An EFV is an optional safety device that can be installed on a natural gas service line to reduce the risk of a release of natural gas caused by excavation damage. The cost of installation will be the property owner's responsibility. You can find more information in the document provided here:

Excess Flow Valve Letter
2017 Event Calendar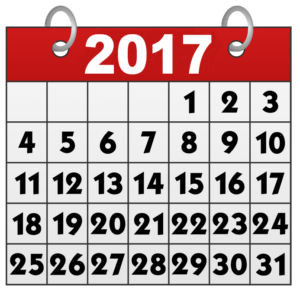 Print your 2017 City of Waterloo Event Calendar so you know what is going on all year long! You may also pick one up at City Hall or at various local businesses.

2017 Event Calendar
Explore Waterloo
A new group of local retailers, restaurants and bars have joined together to plan unique, fun monthly events to help promote all the great places Waterloo has to offer and the importance of eating, drinking and shopping locally. Like the Explore Waterloo Facebook page to keep up to date on all the fun!