Waterloo Banner Program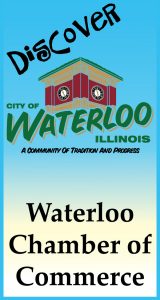 The time has come to renew the Banner Program. We added some new poles, so new participants will have the opportunity to join. Due to high demand, any new participant applications will be put into a lottery for the available poles. New applications will be accepted at City Hall Feb. 1-Feb. 29 and the drawing will be held on March 1, 3pm at City Hall.

  Program Details and Application
 Snow Removal Policy
The goal of the Waterloo Public Works Department is to provide snow and ice control in a safe, timely and cost-efficient manner. Click below for the City's Snow Removal Policy and find out how residents can help do their part.

  Snow Removal Policy