Total Eclipse Solarbration!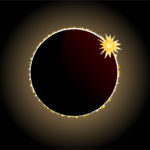 The City of Waterloo, along with Explore Waterloo, is having an Out-Of-This-World event you don't want to miss!! A Total Solar Eclipse will take place on August 21st across the U.S., and lucky for us…Waterloo is in the path of totality! So save the date to join us at the Monroe County Fairgrounds to witness this spectacular natural phenomenon.


Event Flyer

Solarbration Facebook Page

Vendor Application
Solar Eclipse Viewing Glasses:
Beginning on August 1st, a limited supply of Solar Eclipse Glasses will be available at City Hall (one per City resident present) and at Explore Waterloo merchants, free with any purchase (Bean Tree Cafe, Bountiful Blossoms, Bridal Manor, J Fires, JV's, Mill Street Treasures, Philomena + Ruth, Randy's, Reineger Jewelers, Savannah's Southern Charm, The Clothes Line Boutique & Waterloo Feed & Pet Supply).
PLEASE NOTE: Students, administrators and staff of ALL Monroe County schools will receive free glasses from the Regional Office of Education.
Veterans Day Program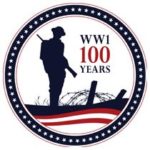 The City of Waterloo, along with the Waterloo School District, VFW, American Legion and Waterloo Park District honor our veterans each year with a special program. This Veterans Day, our program will highlight World War I, as 2017 marks 100 years since the U.S. entered the war. Therefore, we would like to locate any descendant of World War I Veterans. If you know a descendant, please contact Mayor Smith.
939-8600 ext. 200

Mayor Smith

WWI draftees of Monroe County
Special Census Underway
The City of Waterloo's Special Census has begun. Special Census enumerators are contacting residents at their homes to conduct interviews. The City is asking to please cooperate by taking the short interview (approx. 10 minutes). Updating Waterloo's population means the City will see an increase in federal and state revenue to help fund public services. Most of the areas that will be counted in the Special Census include neighborhoods that have seen the most growth. Check the document below for a complete list of those areas. If you live in or near these subdivisions, it is very important that you participate.

939-8600 ext. 209

Targeted Neighborhoods
New Special Event Permit
It is now required to obtain a Special Event Permit 30-days prior to such event being held, along with providing Proof of Liability insurance. Please review the definition of a special event and procedures for obtaining the required permit. Thank you for your cooperation in this matter.


Special Event Permit Application
Tammy: 939-8600 ext. 225


Ordinance No 1719 – Special Events
Excess Flow Valve Notification
The Pipeline and Hazardous Materials Safety Administrations has issued a new regulation that requires the City of Waterloo to offer an Excess Flow Valve (EFV) to its customers. An EFV is an optional safety device that can be installed on a natural gas service line to reduce the risk of a release of natural gas caused by excavation damage. The cost of installation will be the property owner's responsibility. You can find more information in the document provided here:

Excess Flow Valve Letter
2017 Event Calendar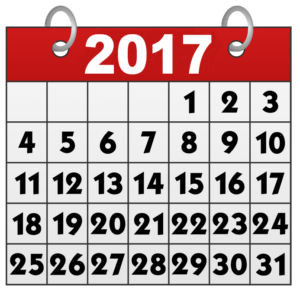 Print your 2017 City of Waterloo Event Calendar so you know what is going on all year long! You may also pick one up at City Hall or at various local businesses.

2017 Event Calendar
Explore Waterloo
A new group of local retailers, restaurants and bars have joined together to plan unique, fun monthly events to help promote all the great places Waterloo has to offer and the importance of eating, drinking and shopping locally. Like the Explore Waterloo Facebook page to keep up to date on all the fun!