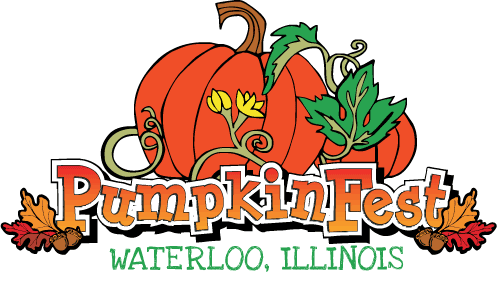 Vendor Information
For Vendor Registration, 2017 Vendor Application
For last year's Vendor Map, click here.
General Information:
The show is free to the public and advertised in both local and regional newspapers & online
Food and drink will be available for purchase
No tables or chairs will be provided (bring your own)
No smoking will be allowed
No open flames will be allowed
Electricity is an additional $10 charge (limited outlets)
Vendor has no right to sublet or sell booths
Teardown must not begin until 4pm
City is not responsible for loss, theft or damages
No refunds – No exceptions
Setup & Parking
Vendors must set-up on Saturday, October 14th
Vendors may not park on Main Street, Third Street or Mill Street surrounding the Courthouse Square
Vendors MUST check in at the corner of Main and Mill St. before unloading. You should drive up to check in.
After unloading, please park on Market Street or use the Market Street parking lot across from the Courthouse Square
Note: Illinois State Sales Tax Collection, reporting and payment of tax is solely the responsibility of the vendor (current rate is 7.5%)
Vendor FAQ
Basic Show Info:
Saturday, October 14
9 a.m. to 4 p.m.
Courthouse Square in Downtown Waterloo (see the Location page for more specifics)
Who Can Apply?
We are looking for vendors of all varieties. We do, however, have the right to deny any vendor participation if we feel the products being sold/promoted are inappropriate for our event.
How Much Does It Cost?
Booth spaces are 10 feet x 10 feet. Early bird registration (now through 9/29) is $35. After 9/29, registration is $45. If electric is needed, there is an additional $10 charge per 10×10 space. Payment will be due via cash or check at the time your Registration form is submitted.
Do I Need to Bring My Own Table/Tent?
Yes. All vendors will be responsible for bringing their own tables/tents/shelves/racks or whatever you need to set up your display within your allotted 10×10 space.
Do You Get a Percentage of My Sales?
Nope! Vendors are responsible for all their transactions and keep 100% of their profits.
What About Sales Tax?
Vendors are responsible for charging and reporting sales tax for all items sold during the event.
What If It Rains?
In the event of rain (let's keep our fingers crossed for a beautiful sunny day!), as long as condition are not serious or life-threatening, the show will go on! (Rain or shine, folks!)
What Kind of Promoting Will Be Done?
We'll be advertising via press releases, social media posts, print materials and, of course, word of mouth. We'll have postcards for vendors to distribute in their respective areas of town (the more you help promote = the more people come = the more you sell!).
Cancellation
If something comes up and you need to cancel, please let us know right away so we can find another vendor to take your place. If one is found, we will refund your booth fee once payment is received from the new vendor. Understand that fees are used for advertising, music and other costs related to bringing the show together, so they are non-refundable otherwise.
Any Other Questions?