The City of Waterloo furnishes electric service through the Illinois Municipal Electric Agency (IMEA). Waterloo's Electric Department works hard to make sure you receive electricity safely and reliably.
Distribution
The Distribution Line Crew maintains approximately 40 miles of overhead wire, over 30 miles of underground wire and over 2500 transformers. The City is responsible for your electric service up to the meter.
In an outage, our highly trained work force is dedicated to restoring power no matter what hour or weather condition.  The City of Waterloo is committed to ensuring power is restored as quickly and safely as possible. If needed, the City of Waterloo has agreements with out-of-town utility crews to bring in extra assistance.
Renewable Generation Sources
The City of Waterloo supports the use of renewable generation sources for making electricity. Through our membership in the Illinois Municipal Electric Agency, our community's electric portfolio includes solar, wind and hydro-generated electricity.
We understand that residents and businesses may wish to install solar panels on their properties and rooftops. Thus, we have in place an approved interconnection agreement and a net metering policy. The interconnection agreement sets the technical requirements for safely connecting your solar generation panels to the city's electric distribution system. The net metering policy will help you understand the type and amount of compensation you may receive during those instances in which your generation system produces more than your home or business currently is using.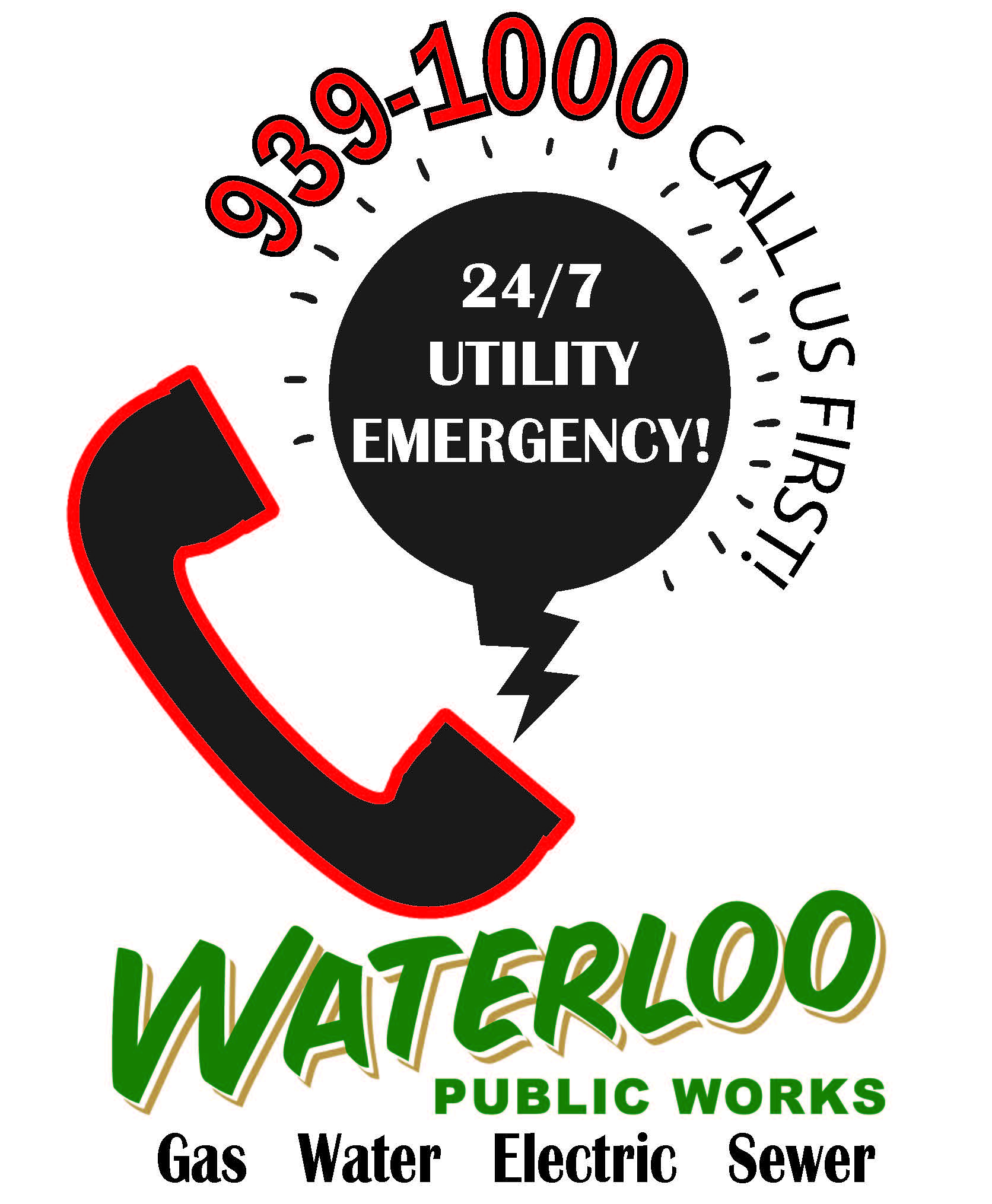 Power Plant
Since 1901, the City has owned and operated a Power Plant that not only has the capability of producing electric for its residents during peak demand times, but due to a new state-of-the-art Gas Turbine Engine, allows the City to operate independently during an interruption of incoming power.
Customer Information
To establish service, residents must apply and pay a deposit at City Hall. Security deposits are refunded automatically after twelve months of consecutive timely payments. When an account is closed, the deposit is applied to the final balance. For customers who do not have a balance, a payment refund check is issued. Residents are required to notify City Hall when closing out an account.
For more information, call 618-939-8600 and press zero to speak to the Business Office.