New Water Treatment Facility - COMING SOON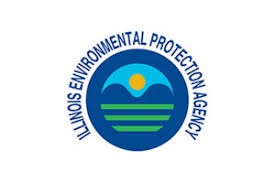 You may have noticed some construction activity around our City! We are currently constructing a new water treatment plant along with the required wells, transmission mains, and elevated storage tank to complete the project. This project will allow Waterloo to continue to provide safe drinking water to our growing community for decades to come. Funding for this project was provided by a low interest loan from the Illinois Environmental Protection Agency's Drinking Water State Revolving Fund (SRF). The SRF is funded by both state and federal sources. The $33,929,910 loan has an interest rate of 0.93% and will be repaid over 30 years.
---
The City of Waterloo is committed to providing our residents with safe, drinkable water. We purchase water from the Illinois-American Water Company and own and maintain the distribution system. The city is responsible for your water service up to the curb stop.
To help off-set any shortages and/or pressure reductions that may occur, the city maintains 1 million gallons of water storage. Our water operators are fully trained and certified to meet the Illinois Environmental Protection Agency regulations.
Water Operations
Continuous Water Sampling
Monitor Daily Chlorine Residuals
Fire Hydrant Flushing
Valve Exercising
Repair Existing Water Mains
Install New Water Mains
To keep you informed, we publish a Consumer Confidence Report - 2022 annually. These reports are full of important information regarding drinking water quality, systems management, statistical data, and water conservation. For a paper copy of the report either download and print or call 618-939-8600 ext. 225.
In addition, the City of Waterloo adheres to the Illinois Environmental Protection Agency's guidelines regarding Backflow Prevention Devices.  A survey is mailed to each water customer on a biennial basis and the customers' compliance with inspections is required on an annual basis.
Become Water Smart
Imagine that the dot inside these brackets [•] is the only hole in your home's water system. By its size alone, that hole may not seem worth tracking down. But that hole can waste more than 4,000 gallons of fresh water each month — enough water to take a shower every day for a year!
Regularly check your toilet, faucets, and pipes for leaks.
Turn off the tap while brushing your teeth or washing dishes in the sink.
Insulate exposed water pipes with pre-slit foam insulation.
Run dishwashers and clothes washers only when they are full
Conserve Water & Save Money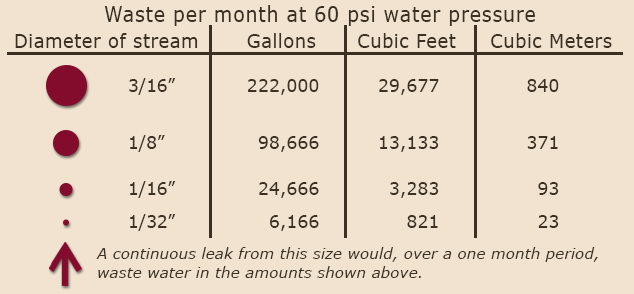 Customer Information
To establish service, residents must apply and pay a deposit at City Hall. Security deposits are refunded automatically after twelve months of consecutive timely payments. When an account is closed, the deposit is applied to the final balance. For customers who do not have a balance, a payment refund check is issued. Residents are required to notify City Hall when closing out an account.
For more information, call 618-939-8600 and press zero to speak to the Business Office.